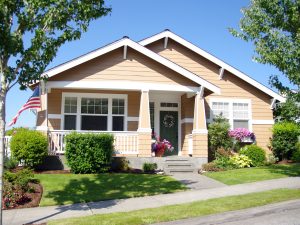 Living in an area that has a lot of shade presents a variety of issues to individuals who want to grow a beautiful lawn. Whether you are building a new home and setting up a lawn for the first time or interested in revitalizing your current lawn, it's important to make sure you choose the right turfgrass for your shaded landscape.
As usual, St. Augustinegrass is the best overall species for growth in shade, as this is one of the best and most versatile turfgrasses for Florida landscapes. You should look for 'Seville' and 'Delmar' cultivars, as they have the best shade tolerance. You can also choose Zoysiagrass for your shady landscape. Any cultivar of this turfgrass will be good for your landscape. It should also be noted that Bahiagrass is not recommended for shady conditions, but some centipedegrass will tolerate moderate conditions. If your landscape has a large amount of shade, Bahiagrass is not the right choice for your needs.
From taking care of your turfgrass to assisting you with your with trees and shrubbery, Southern Green is ready to plan a custom lawn treatment service to fit your needs. Whether your lawn is in the shade or right out in the sun, we provide lawn care in Orlando, FL, as well as Jacksonville, Tampa, and Miami.