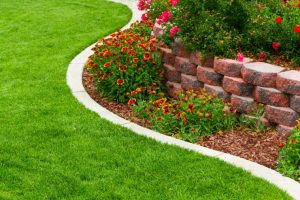 Weed problems are a reality that every homeowner must face. They are unsightly and can appear at any time of the year. It doesn't matter if you live in a nice, quiet suburb or are located in an urban area, weeds have spent many years evolving – giving themselves the ability to grow in any location.
When you are dealing with weed problems in bermudagrass, it's typically a sign that your landscape has become weakened by pest problems or the wrong lawn care practices. One of the first things you should do is review your fertilization, watering, and mowing practices to make sure you are doing everything properly. Once you have reviewed your methods, you should also inspect your landscape for signs of pests, such as brown spots. If pest control and new management practices do not take care of the problem, you can invest in herbicides that are created specifically for bermudagrass. These herbicides are available for both pre-emergent and post-emergent weed control.
If you can't take care of the problems yourself, you can request lawn treatment services from Southern Green. We offer Jacksonville, Orlando, Tampa, and South Florida lawn care services, as well as landscape pest control assistance, that are customized to your landscape.