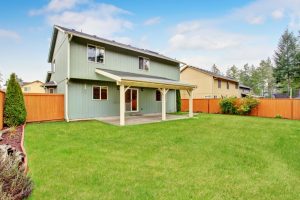 Caring for your landscape with organic products starts with deep research. We have put together some more questions you should take into consideration before making the investment in organic lawn care products:
What Problems Do People Have with Application? – Many times, people tend to shy away from organic fertilizers and pest control products because they have issues with strong odors or ingredients that, while organic, can be toxic to grass and other plants. While doing your research, you should try to look for any information regarding smell or toxicity. If these issues don't bother you, then you may decide to start using the product!
Is the Price Worth the Investment? – Before making the investment, you should check that the amount of money you are spending is worth it. Many organic products have great results but the price outweighs the benefits. Additionally, you may find that you have to spend more to achieve a result that you could have realized by hand. For example, you could pull weeds manually and clean up the problem areas instead of spending a lot of money on a weed removal product.
From lawn pest control and fertilization services to aeration and shrub care, the specialists at Southern Green are here to assist you with your lawn. We offer Orlando lawn care services, in addition to Jacksonville, Miami, and Tampa services.