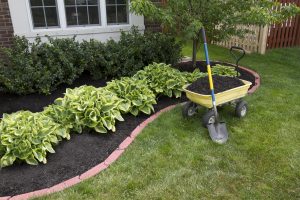 Starting a new lawn is a great way to improve your property value and impress your neighbors. Starting a St. Augustinegrass lawn is an excellent project, as this grass is perfect for nearly any Florida lawn.
Experts typically recommend establishing a St. Augustinegrass lawn in the spring or early summer. The reason behind this is that is allows the grass to properly grow and take root before the winter slows down the growth of the grass. There are many different ways to grow your grass, including sodding, sprigging, and plugging. Sodding is typically the best option, as it allows you to have an instant lawn.
Once you have put your grass down, it is vital that you water the grass as often as possible. You should try to run your irrigation system in short, repeated sessions throughout the day. This will help the root system establish and become viable. Once the roots have gotten a chance to really get down into the soil, you can start mowing your landscape.
From lawn care in Tampa to pest control services in Jacksonville, Southern Green provides exceptional lawn services throughout the state of Florida. We are available to fertilize your lawn, take care of your shrubbery, and make sure that your overall landscape looks magnificent.