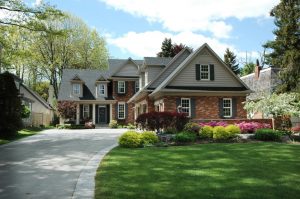 We all strive to have a beautiful lawn, but the reality is some lawns need more care than others. If you are the type of person who wants a lush, green lawn, then you are going to have to do a lot more work than someone who just wants to be a good neighbor with a decent landscape.
One grass is not the same as another grass, so it's crucial that you make sure you are choosing a grass with a level of maintenance that you can keep up with. Something you should consider is how often you need to fertilize and water your lawn. The more you have to do it, the more you have to mow it and perform pest control. Those with low-level maintenance grass will only have to mow when necessary, as well as fertilize it just two or three times a year. On the other hand, people with high-maintenance grass will have to frequently fertilize the lawn, mow often, and worry about insect and disease problems.
Whether you have a lawn that needs a lot of maintenance or just a bit, Southern Green is ready to assist you. We provide lawn care in Tampa, Jacksonville, Orlando, and South Florida cities.