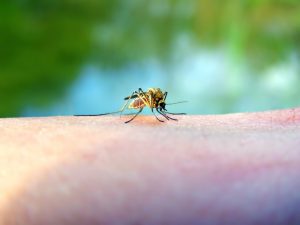 Dealing with mosquitos in Florida can be very frustrating. Whether you are an individual with a small piece of land or part of a large family on multiple acres, you may have to deal with a mosquito infestation.
Did you know that mosquitos are the deadliest creatures on the planet? The mosquito is probably best known for the itchy bite it leaves behind, but these creatures are far more dangerous than they seem.  Mosquitos are known for causing outbreaks of many diseases including dengue fever, West Nile Virus, yellow fever, and other diseases that have killed people all over the world. The more mosquitos there are around your property, the higher the risk of spreading disease. If someone in or near your home has a weakened immune system or is chronically sick, a mosquito bite can cause serious complications.
When you notice a lot of mosquitos around your home, trust the team at Southern Green to assist you. We provide lawn pest control in Tampa, FL, as well as Jacksonville, Orlando, and South Florida. Our team of specialists has been working in this area for many years.  We know how to eliminate mosquitos. You can trust our staff to come to your location and put a stop to these pesky and problematic creatures.