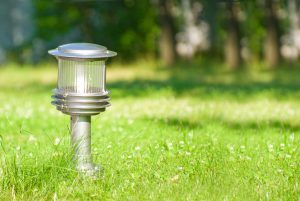 A lot of people use St. Augustinegrass for their Florida landscapes, but did you know that there are many different types available? Whether you are looking for selections that have a lighter leaf color or are interested in grass that doesn't grow aggressively in winter temperatures, the options available are plentiful. Take a look at some of these great cultivators:
Floralawn – Establish a landscape that is resistant to chinch bugs, sod webworms, and brown patches when you choose this selection for your lawn. This cultivator should be grown in mild environments, as well as in full sun or moderate shade.
Palmetto – This cultivator is known for its excellent growth habits and being able to grow in full sun or partial shade. People like to choose this cultivator because it has shorter leaf blades and internodes than most other cultivators.
Delmar – Great shade tolerance, a dark green color, and wonderful cold tolerance are just some of the great features of this cultivator. That said, it is known to have a slow lateral runner growth and is susceptible to chinch bugs, sod webworms, and brown patch disease.
Finding the right grass for your landscape can be complicated, so, once your landscape has been established, don't let it die! The dedicated team at Southern Green is available to help. We provide a wide array of lawn services, including lawn care aeration, fertilization, and pest management services. Contact us at (866) 767-0772 to request assistance in Jacksonville, Orlando, and South Florida.