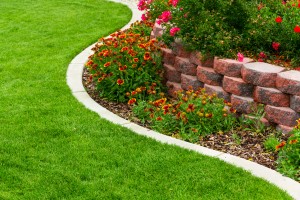 Dealing with weeds can be frustrating because there are only so many ways you can fight them. If there are any weak areas on your lawn, broadleaf weeds like dandelions, chickweed, and plantain can take over in a heartbeat. When you are facing weed problems, it's important to have someone on your side to help you – that someone is the dedicated team at Southern Green.
When people try to take care of weed issues on their own, they frequently go for pre-made mixes that might not be right for their specific lawns. We feature a team of well-trained technicians who are ready to diagnose and solve your lawn issues. Our team will come to your property, take a look at the issues at hand, and plan out a lawn treatment program that includes our broadleaf treatments, as well as fertilization, insect control, and lawn aeration treatments. Not only will we improve your lawn, we will provide you with the advice you need to help you stop any future weed problems from becoming an issue.
Start your personalized lawn care treatment services today! Southern Green has a wide service area, providing lawn care in St. Petersburg, FL, as well as Jacksonville, Orlando, Tampa, and many South Florida cities.