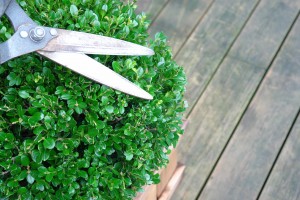 Adding ornamental trees and shrubbery to your lawn is a great way to add beauty to your lawn – but it is important that you care for them! Regular maintenance is vital to make sure your lawn is free of disease and looks healthy at all times. The trusted team at Southern Green is prepared to come to your location to provide you with unparalleled maintenance services to keep your small ornamental trees and shrubs in excellent shape!
Starting your ornamental tree and shrub maintenance program is smart, as our team will come to your location to assist you with treatment services. We will also provide you with the information you need to avoid potential issues at a later date. These treatments include fertilizer, micro-nutrient, fungus, and insect control services. Bundles and à la carte options are available. Furthermore, we will tell you all about how to properly water and maintain these plants. Once you have this knowledge, you'll have no problem taking care of property and making your neighbors jealous.
Now that you know about our ornamental shrub and tree services, it's time to contact us. Our business offers exceptional North, Central, and South Florida lawn care services, serving homeowners in Jacksonville, Orlando, Tampa, and Miami.