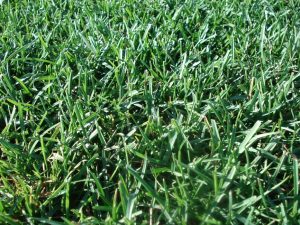 Making your landscape look healthy is very important to the team at Southern Green. That's why we offer incomparable aeration assistance as part of our lawn services. This is an important process that should be performed on all lawns.
When you aerate your landscape, you are putting small holes in the soil to allow water, air, and quality nutrients to get into your grass roots. Doing this allows the roots to grow deep and produces a strong lawn. You should be aerating your landscape for a variety of reasons, but one of the central reasons is to guarantee that your soil doesn't get too compacted. When soil is too compacted, thatch and debris build up, causing excess thatch, which will kill your grass.
Making sure you aerate your landscape at the right time is the key to a beautiful lawn. If your lawn starts to dry out and feels spongy, then you should consider aerating your landscape. Additionally, it's wise to aerate your lawn after new construction. These lawns usually have a lot of people walking over them, which strips and compacts the top soil, killing it before it has had its time to shine.
Sign up for lawn care aeration services when you contact Southern Green. Our teams serve people all over Florida, including Jacksonville, Tampa, Orlando, and South Florida residents.